This game has a very simple concept behind it, one that I'm not sure of the importance of really–it's very light–but it's good enough to kick off another exploration of the eShop and click to purchase. Metaverse Keeper seems to have been promoted really hard lately. I never really thought a whole lot about this title, but since it's resurfacing in the real metaverse of social media, I'll take a look here. (By the way, this has nothing to do with Meta or Cyberpunk, which is odd–but fine.) So, without any more delay, here's Metaverse Keeper.
Metaverse Keeper Has a Story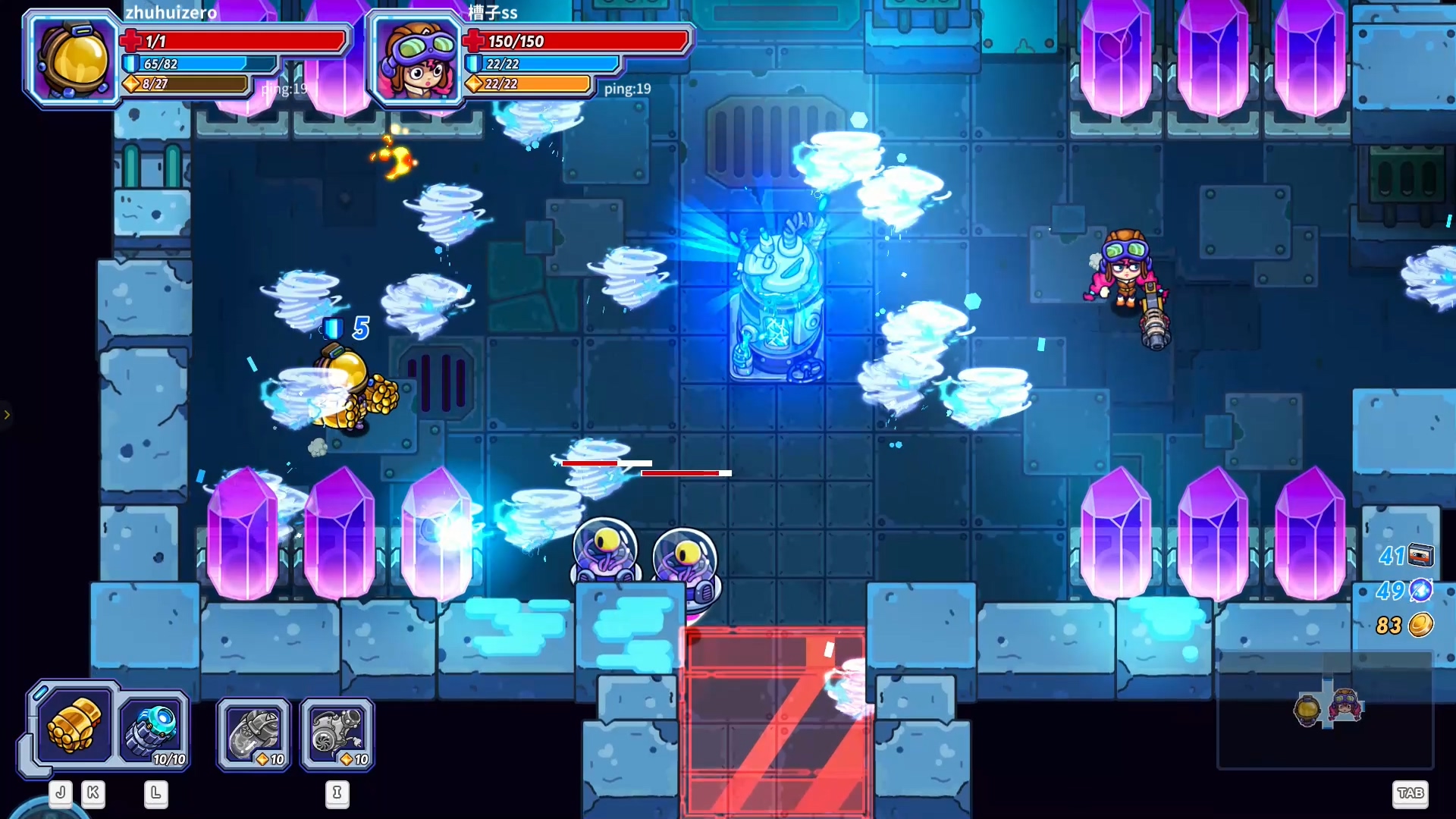 It's a pretty good game overall–like I said though: simple–although it might not totally be what you think it is. It's mostly just a good ol' colorful, rogue-lite, monster-beater upper that you can play hard until you get sick of it. The art, if you can't tell from the pictures, is a minor draw, without breaking any set creative barriers or anything but certainly not disappointing. The bosses and monsters are horrific and ripped with tentacles, but cartoony enough for a cautious player. It's not Cthulhu, it's just kind of goopy.
The gameplay wasn't mindblowing –fun, don't get me wrong, but I'm afraid the story was nonexistent. The levels regenerate in a new arrangement every time you jump in. Which, of course, is the entire function of rogue-lite/likes, so spot on so far. Luckily, I was able to discover that there is quite a bit of content further in the game. There's a whole section of the game involving team members which you can switch between levels to for regrouping at your spaceship. The bosses are good! I absolutely love them in a way that you'd think blowing them to blubbery pieces apart would be an obstacle, but their short mission of existence in the game kind of turns all the proper knobs and levers for the most action-reliant gamer.
Metaverse Keeper is actually pretty great for local and online co-op play if you can find other players. There are many customization stations on the spaceship, so you can build your heroes stronger and more effectively. I did some searching and seems this game is pretty popular for multiplayer. And it's coming to Steam, so it might get some further characteristics down the road.
Overall Verdict of Metaverse Keeper: Good!
Metaverse Keeper is not asking much from its, players, but if you just want to spend some time squishing weird monsters and running around planets, you've found a good one. That's all I have to say! If you liked this review, please browse freely anything here. You can reach the main page by going to MrDavePizza.com.