It occurred to me today, as it does every day here in the Pizza Command Center, that I don't quite know what my ethos is. And then it occurred to me during my game session with Metaverse Keeper that while most of my reviews are very clean, combined with my own yearn, my own challenge to write about these games and why I'm playing aren't necessarily clear.
So, to clear this up, this game is E for Everyone, which is generally my target for content. It is also mildly hack and slash. If that's not your thing, I understand; after all, I hardly cover that kind of stuff. With a pretty friendly art direction, rich with favorable themes though, I was fine with it.
This game has a very interesting concept behind it, one that I'm not sure the importance of, but, yes, story as it were. I just wanted to sink my teeth into something. It's frustrating to dig through archives of games and rarely garner any affinity or flutter, but this was the one.
So, without anymore delaying, here's Metaverse Keeper.
Metaverse Keeper Has a Story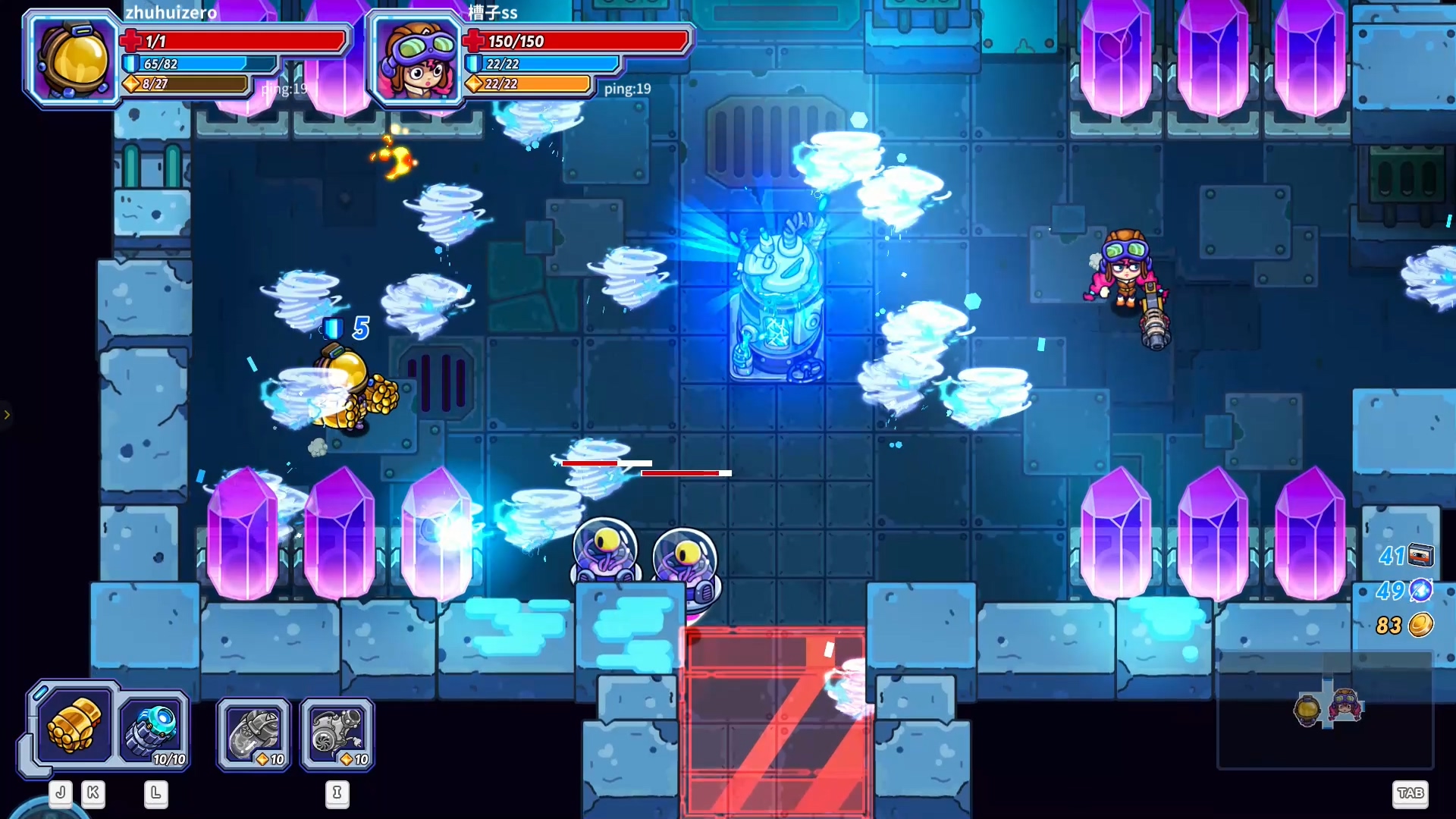 Its actually a pretty good premise, although it might not totally be what you think it is. I was kind of relieved when it was mostly just a good ol' colorful monster beater upper. The art was pretty much right for the content, no over–or under–stepping. Not just the graphics but the color choices and character design. The bosses and monsters in this are so oozerific and tentacley. And not impossible, which is a bonus for me.
This game is procedurally generated. As in, the dungeons exist the one time you play them and then they regenerate in a new arrangement the next time you jump in. Going Under, another game I wrote about, worked in a very similar way. Actually this game reminds me a ton of Going Under, but that only endeared me to it. Purchase confidence +10.
What is it?
I'm not totally sure how this game ends, but I do not think so. This isn't that strange in light of most RPG's or Co-op play. I did some searching and seems this game is pretty popular for multiplayer. And it's coming to Steam, so it might get some further characteristics down the road.
The bosses are good! I absolutely love them in a way that you'd think blowing them to blubbery pieces would be an obstacle, but their short mission of existence in the game kind of turns all the proper knobs and lever.
It Kind of Works
I'm a sucker for aesthetically on point design, and this one spoke to me without demanding much. Luckily, I was able to discover that there was quite a bit of content further in the game. There's a whole section of the game involving team members which you can switch between on your spaceship. This is a game that is very much setup for local and online co-op play. There are many customization stations on the spaceship, so you can build your heroes stronger and more effective.
It's not asking much, just to spend some time squishing weird monsters and running around planets. Yep, I'm feeling good about this.
If you liked this review, please browse freely at anything here. You can reach the main page by going to MrDavePizza.com.